Inline roundness measurement of the complete contour.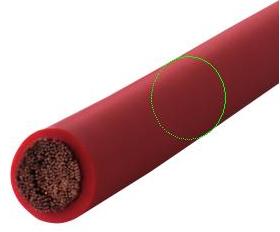 Modular solution with light section process
For various feed rates
Tolerance monitoring with alarm function
Continuous product quality documentation
Application examples
· Cable
· Wire
· Strands
· Round steel bars
· Tubes
· Pipes
· Inner tubes
and other round metallic, steel, rubber, plastic or glass profiles.
By means of the diameter and accuracy requirements specifications the optimal solution is designed.

Product information ovality measurement