Cylindric products surface control (endless products also).
Systems for cable and tube production as well as for single components like cores or half-coils.

Major system features are:

Ongoing in line surface control

Detectable failure size in µ-range

Different failure types can be set

Fast integration in the production proces

Different sensors depending on product size

Several product diameters can be grasped

Fit to client specific demands

Cable (Ø 5mm): bulb

Metal coil (Ø 4mm): scraper
Error types

Cracks, die marks, scrapers
Cavities, enclosures
Bubbles or other elevations
Inadequate machining surfaces
Grates
Chrome pores/chrome failures
Pressure marks
… and more

Range of application

Tubes made of different materials
Cables
Extrusion processes
Round steel (bright steel)
Cores
… and more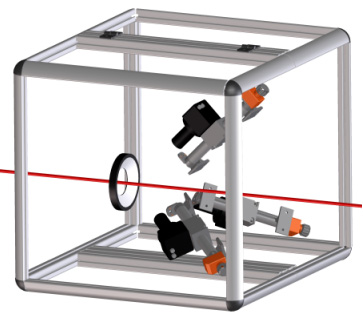 Example wire surface inspection camera set up

Product information Core inspection system
---
Surface inspection for non cylindric parts

Inspection system application for many different surfaces, like f.e. laminate, glas, plastics, rubber and many more.
Detection of surfaces failures like f.e.

Die marks
Cavities
Enclosures
Blow-holes
Bubbles and other elevations
Inadequate machining surfaces (faulty sharpening)
Grates

Bright steel (Ø 30-60mm): Chrome failure, cracks and pressure marks

Product information Surface Inspection V.2.

Product information Surface inspection SFI-X V.1.2
---
Gloss check
The Gloss Check software module mediates an
optical impression of highly glisting, moderately
glisting or matt surfaced parts. The in line
inspection is also suited for uneven surfaces.
Product information Gloss Check V.1.1.
---
Airlaid inspection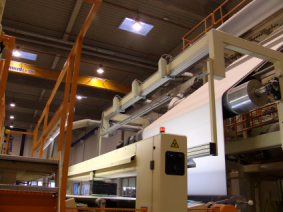 High speed vision system for airlaid inspection
System is rate of feed independent.
Easy parameter set up for different products and error types
Different error types can be recognized
Clearly result of measurement visualizing with error chart, error table and error frequency etc.
Measuring data are saved in a data base and can be looked at off line.
Modular hard and software system configuration enables client specific set up.
Modular system configuration allows for application in most productuion lines.
Reference
Glatfelter: Airlaid inspection system


Productinformation web inspection