The systems are used in cable, pipe and hose production as well as in the control / inspection / testing / sorting of individual parts such as sleeves, bolts, pins or rods. Also for endless products
The most important features of the systems:
Continuous inline surface inspection
Detectable error sizes in the µ range
Different error types can be parameterized
Rapid integration into the manufacturing process
Different sensors depending on the product size
Test parameters can be defined for different products
Optimization to customer-specific requirements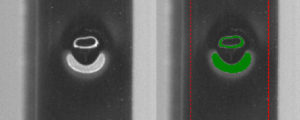 Cable (Ø 5mm): bubble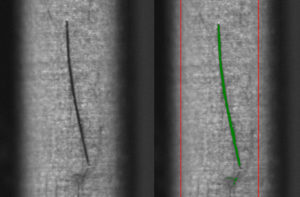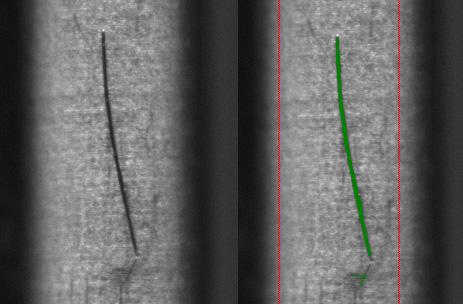 Metal sleeve: (Ø 4mm): Scratches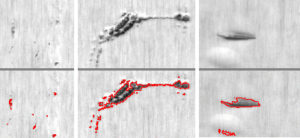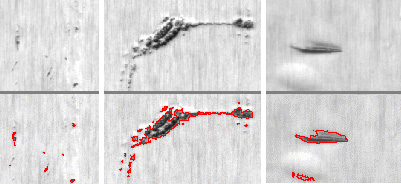 Bright steel (Ø 30-60mm): Chrome defects, cracks and dents

Error types
Cracks, draw marks, scratches
Blowholes, inclusions
Blisters or other bumps
Poor processing areas
Bone
Chrome pores/chrome defects
Blisters or other bumps
Defective processing surfaces (faulty cut)
Areas of application
Pipes made of different materials
Cable
Extrusion processes
Round steel (bright steel)
Pods
Bolts
Pencils
Rod

Flyer-surface-inspection
---

Recording the optical impression of a surface for high-gloss, medium-gloss or matt test specimens.
Inline inspection is also suitable for uneven surfaces.

Product information Gloss Check V.1.1.
---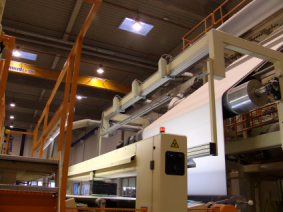 High speed vision system for monitoring the quality of web material
System is independent of changes in transport speed.
Simple parameterization of different products and error classes
Different types of errors can be detected
Clear visualization of the measurement results with error map, error table and error frequencies etc.
Measurement data is stored in a database and can also be visualized offline.
Due to its modular structure, the system can be adapted to customer needs in terms of hardware and software.
The modular system design allows use in a wide variety of production lines.
Reference
Glatfelter GmbH: Airlaid inspection systems


Productinformation Sheet goods inspection