Color inspection of striped cables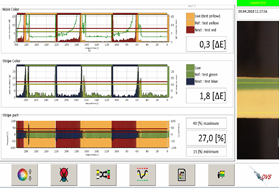 DVS and Rosendahl Nextrom present you, according to our world-wide customers, the best color-inspection system for color-inspection of multicolored cables.
First and secondary color in any range of color-combinations are constantly monitored by our inspection system. Every slight deviation in color is signalized by our system. The reduction of scrap material and prevention of customer complaints are the most important advantages of our system
SURFACE Inspection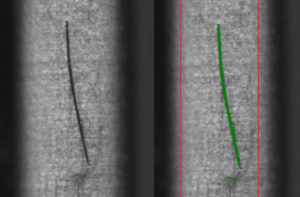 Our systems apply to cable, pipe and hose production processes, as well as to checks / inspections / tests / sorting of individual parts, such as sleeves, bolts, pins or rods.
The in-line inspection of chromed pressure cylinders and other round-type parts is is highly sorted after in fields with high quality requirements.
Automated image processing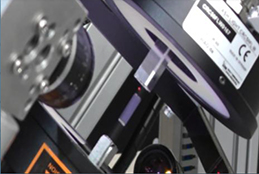 DVS offers you efficient image processing solutions for inline-use. Ranging from intelligent sensors in standard image processing systems for simple and complex tasks, to special solutions customized to your particular needs.
DVS-vision's inspection systems monitor hundreds of millions of parts yearly.
INNOVATIVE SURFACE INSPECTION SYSTEMS
CODE READING / CODE INSPECTION
INDUSTRY SECTORS
We deliver systems to cable producers in every segment. Our customers are mainly in the automotive industry, food industry, packaging industry and pharmacy industry. However, our inspection systems find their application in many different industries.
VISION SYSTEMS FOR CABLE INSPECTION
PROCESSING AND COMPLETENESS INSPECTION
Existence and quality of drilled holes, electric phases, threads, mounting parts, soldering joints and more