Automated image processing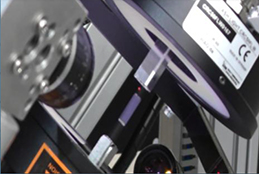 DVS Vision offers you efficient image processing solutions, ranging from intelligent sensors in standard image processing systems for simple and complex tasks, to special solutions customized to your particular needs.
SURFACE Inspection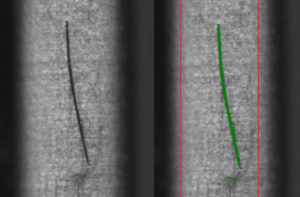 Our systems apply both to cable, pipe and hose production processes, as well as to checks / inspections / tests / sorting of individual parts, such as sleeves, bolts, pins or rods.
CODE DETECTION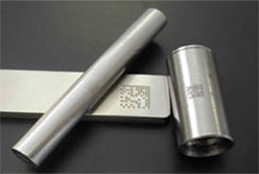 Detecting industrial data matrix codes or barcodes is a particular challenge. Codes are often soiled, partially damaged or placed in locations that may be difficult to read.
Inspection of deep drawing hoses

Deep drawing hoses inspection application.
DVS Vision
The goal of our enterprise is to offer our experience and our of many years image processing systems and customized vision applications know how, industry-wide. We concentrate on durable and efficient solutions with the emphasis on quality maintenance, control and monitoring of automation processes, Datamatrix reader and Barcode reader systems as well as OCR and OCV. Our customers are mainly found in the automotive and supporting industry, the food and the packaging industry.
In DVS you find a partner for efficient machine vision solutions, from intelligent sensors for standard image processing systems, suited for both simple and complex tasks, up to customised special solutions.
Both with PC system and on intelligent camera we have developed state of the art easy to set up software packages for each specific task:
We are proud to offer products and solutions that prove their reliability in practice each day on the new and wish ourselves long-term client partnership over product generations.
Our work takes place after a quality standard in accordance with the process orientated DIN EN ISO 9001:2000.