Web material inspection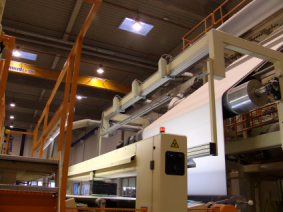 High speed Vision System for web material quality control
System is independent of changes in feed rate
Different products and error classes easy to parameterise
Multiple error types can be detected
Clearly arranged test result visualisation with error chart, error table and error frequency etc.
Measuring data are stored in a database and can be visualised off line
The modular system configuration enables client required hard- and software customisation
The modular system configuration allows the system to be applicated in many different kinds of production lines.
Reference
Concert GmbH: Airlaid inspection systems


Product information web material inspection
Surface inspection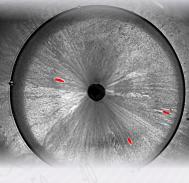 Detection of surface errors like
Grooves/striations
Blow holes
Inclusions
Rills
Bubbles
Faulty machining surfaces (polished section)
Range of applications
· Cast parts
· Tubes
· Wire
· Round steel etc.
The surface inspection system can also be applied for error detection on other surface types like laminates, glas, plastics rubber etc.

Product information surface inspection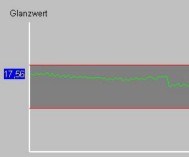 Brightness measurement
Optical surface check on brigthness variances
The inspection system is also suited for uneven surfaces.