Vision Sensors of product families LDCR and PICO offers the right solution for different industrial applications. The sensors are robust, compact and economically priced complete systems which can be handled with ease. The LDCR is a flexibly, adaptive and netzwork-compatible Vision Sensor based on an intelligent camera. The PICO series are more compact and faster.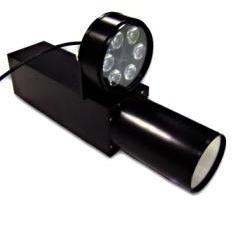 LDCR                                                                         PICO
There are some hard- und software variants. The modular structure allows a choice in sensor resolution, lenses and lighting.
Software modules: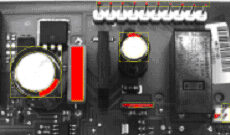 High quality recognition algorithms make precise recognition results possible, even under difficult conditions.
The userfriendly, graphically supported platform in Windows style permits network access for an easy configuration and a fast start-up of the system.
            Check Pro: board inspection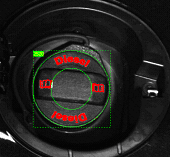 Ranges of application:
Code recognition
Control of expiration dates / print control
Identification and test tasks in assembly lines
Identification and test tasks in the packing and storage industry
Recognition of high-quality electronics construction units
Recognition of printed circuit boards
Completeness control
General quality controlCheck Pro: type identification
Characteristics and advantages: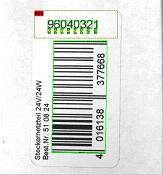 flexible handling due to the modular structure
parallel recognizing of barcodes, datamatrix code and characters
easy training and automatic teach function
very high reading rate (to 30 Codes/s)
recognition also on fast moving parts
durable, splash-proof housing (IP 66)
omnidirectional and inverted code reading
Software and hardware (dig. IO) trigger function
several sensors are simply to take up in the network
configurable image storage on sensor
fast on-line picture transmission

Data sheet LDCR Reader